Van rentals in Segovia
With van rental in Segovia say goodbye to long and laborious walks through its steep streets. Make your move in a jiffy or get the most out of your vacation by driving one of our spacious and manageable vehicles. Would you like to get lost in the Sierra de Ayllon? Or do you prefer the classic visit to the Aqueduct and the Mint?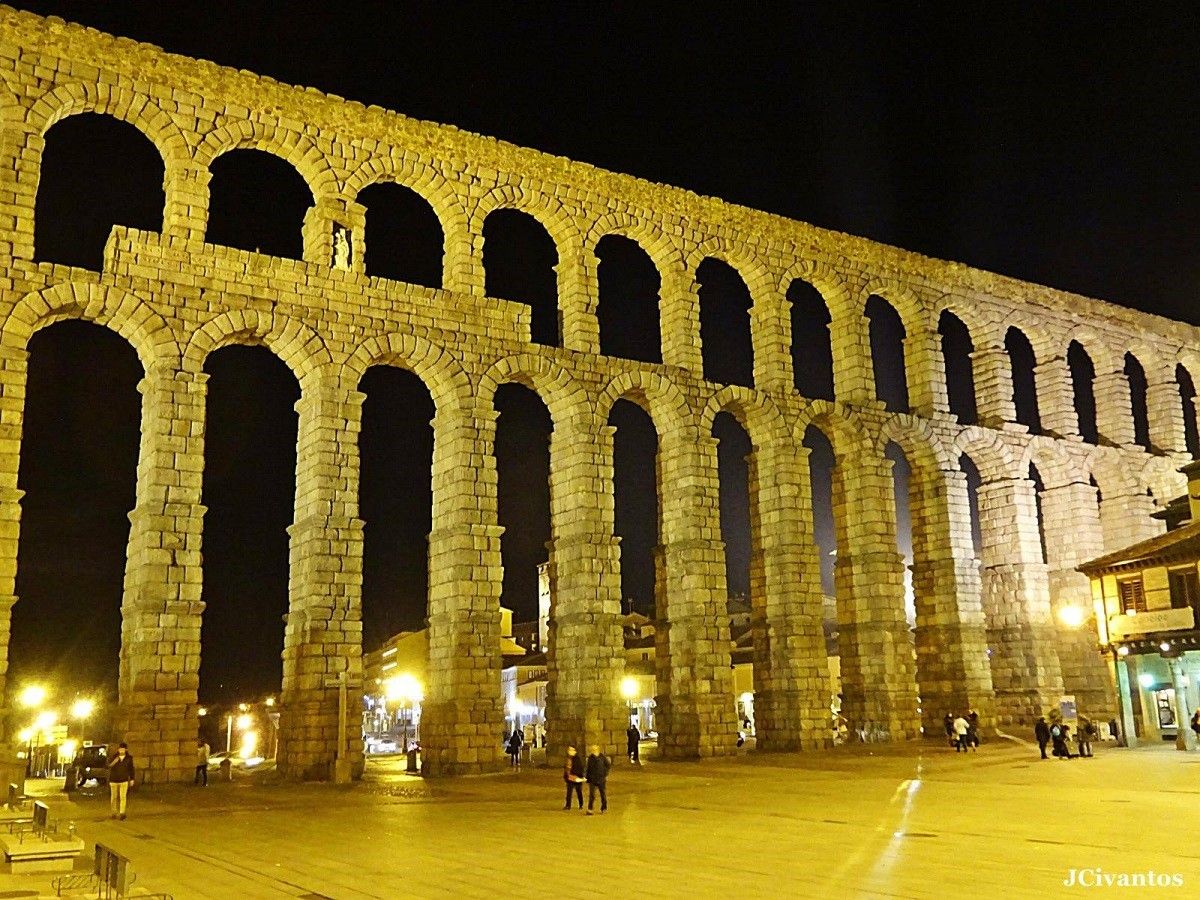 Hiring a moving company when you are going to change your residence in Segovia can be a real hassle. There is always the alternative of asking for a day off work to supervise the move, but you may prefer to use that time for something else, or you are simply self-employed and are not interested in losing clients and money by telling them that you are not going to attend to them on a certain day.
The solution to all these problems is none other than to book a rental van with Furauto. With the help of friends and family you will surely be able to get all your stuff to your new home in less time than you think, and on top of that you won't spend an inch of your budget!
Interested in how you can book your van? You bet you are! Enter our corporate website and fill in the fields of our form. This way we will know immediately what kind of vehicle you would like, what characteristics it must meet, the period of time in which you are going to have it at your disposal and where and when the delivery and collection of the vehicle will take place.
Another possibility is to make the reservation of the rental van by phone. Call us on our contact number and speak to one of the members of the team of advisors Furauto to dispel all your concerns and answer all your questions. You will not have to set foot in one of our offices until you go to get the keys to your vehicle!
In Furauto we meet the transportation needs of companies and individuals so that the city or road trips and removals take place normally and without unexpected incidents. Discover the pleasure of driving a fully equipped rental van and travel with peace of mind!
The road network of Segovia
In Furauto we love Segovia because there are many alternatives to reach the province by road. Obviously, we will not list each and every one of the roads but we will offer our customers a brief summary of the road network in the area to organize the trip does not become a real odyssey:
N-110: It covers the route Soria-Plasencia.

N-603: It goes in the direction San Rafael-Segovia.

N-I / E05: It is the road from Madrid - Irún.

N-VI: Connects Madrid-La Coruña.

The CL-601 and the M-601: Runs through Valladolid - Segovia - Madrid on the Navacerrada side.

A-601: This is a highway linking Valladolid and Segovia.

AP-51: This toll highway connects Villacastín and Ávila.
Going to a parking lot in Segovia
In general, parking lots do not tend to get very good press because most drivers prefer to find parking at their own risk without adding extra expenses to their trips. However, the security and convenience offered by these establishments make it worth making a small monetary sacrifice. Let's take a look at some examples in Segovia:
Parkia: The company has paid a small tribute to the city by creating the Acueducto Car Park. This subway car park is located on Paseo Ezequiel González. It is open from Monday to Sunday. The hourly rate is 2.57 euros, but it also offers monthly passes for 201.90 euros.

Isolux Corsan Aparcamientos S.l: This company is in charge of the Acueducto Oriental parking lot. It is a subway car park with 542 spaces located on Avenida del Padre Claret. Parking for 24 hours costs 23.75 euros. The premises are open from Monday to Sunday and its services include toilets, elevator and spaces reserved for the disabled.
Going by van to Segovia
Renting a van is one of the best options to travel to Segovia. Road communications are especially good from places like Madrid, Soria, Avila and Valladolid.
In addition, Segovia has another attraction for driving enthusiasts and that is that it has no parking problems. Of course, the parking lots in the center are regulated, so the public parking lots are an invaluable resource for tourists or professionals who do not want to be aware of having to renew their parking tickets at every moment.