Seville, Andalusian capital
In the old days, horse-drawn carriages were the fastest, safest and most reliable way to transport goods. Fortunately, times have changed and if you need your products to reach Seville you only have to take a look at Furauto's van rentals and select the vehicle that suits you best, leaving the horse-drawn carriages for the tourists who go to see the Giralda!
Moving through the streets of the capital of Seville with your rental van is the easiest thing in the world. Forget about costly and impractical shipments because moving furniture, household appliances or industrial machinery is within everyone's reach.
Your business is booming and you are moving to a bigger office? Using a van will save you time, money and effort by eliminating the need for expensive moving companies. Moving is no longer a hassle when you can arrange things at your convenience.
Choose the vehicle capacity that is right for you and take your cargo where you want it to go without the slightest hitch. You control the trip, you decide the route and you supervise the condition of furniture, products and other utensils until you reach the destination point. Say goodbye to the stress of not knowing if your shipments will arrive on time and in good condition!
You do not see it clear? doubts? suggestions? In Furauto we are always ready to listen to you and find the best solution for you. In our network of offices always take care of you first so do not think twice and come to us for any eventuality.
Where to deliver and pick up your rental van in Seville?
You can easily pick up and drop off your rental vehicle in Seville, Seville San Pablo Airport, Dos Hermanas and Mairena de Aljarafe. Do you want to pick up your van in Seville and return it in another city? With Furauto you have no problem. We also have offices in the following locations in Andalusia:
Jaén
Linares
Úbeda
Córdoba
Huelva
Isla Cristina
Algeciras
Cádiz
Chiclana de la Frontera
Conil de la Frontera
Jerez de la Frontera
La Línea de la Concepción
Rota
Antequera
Benalmádena
Málaga
Marbella
Nerja
Torremolinos
Granada
Almeria
Mojacar
Roquetas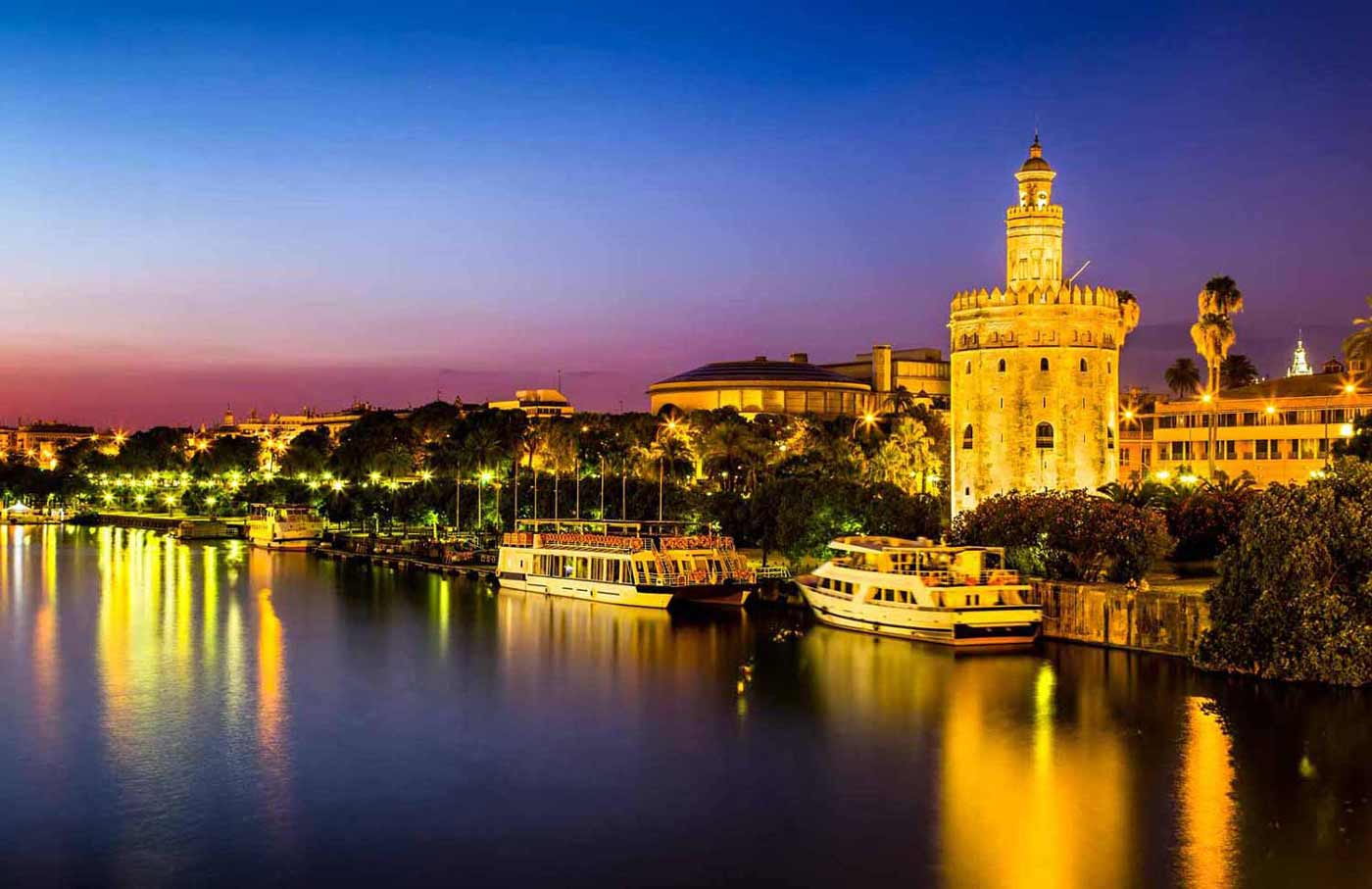 Why visit Seville?
Seville has a special color, as the song says. It really is a unique city in the world. Flamenco, which was declared Intangible Cultural Heritage of Humanity by UNESCO in 2010, has in Seville one of its most faithful stages. It is impossible to miss the wonderful Feria de Abril or the Bienal de Flamenco.
Seville, besides being the capital of the autonomous community of Andalusia, is its most populated city. Here you can enjoy the best culture and gastronomy. In Furauto we want to facilitate your trip through the geography of Seville, so we have established offices in Seville San Pablo Airport and in central locations of the capital, as in the Santa Justa Station.
In Seville, cultures are also intermingled to create an exceptional environment. Evocations of the Romans, Muslims and Visigoths stand alongside Gothic, Renaissance, Baroque, Neoclassical and Modernist buildings. There, right where Carmen de Merimé lived, the grandeur of the Cathedral, the Giralda, the Reales Alcázares, the Archivo de Indias, the Plaza de España and the Torre del Oro are still preserved.
If you do not care about culture and just want to enjoy, in Seville you will find an exquisite gastronomy. In addition to fried fish, you can have a gazpacho, a salmorejo, a good cured ham or some eggs "a la flamenca".
Get to know the province of Seville
Although you will surely be fascinated by the city of Seville, the province has other beautiful places of great historical and artistic interest. Start your Furauto rental van and let yourself fall in love with the art of Seville:
Carmona
Half an hour from Seville is this town, considered by many as the most beautiful in the province. To get here, you only have to drive your Furauto vehicle on the A-4 eastbound. Once in Carmona, do not miss the remains of the Via Augusta, its bridge and Roman amphitheater, the Alcazar del Rey Don Pedro, the Puerta de Sevilla, the Puerta de Cordoba and the Torre del Picacho.
Two Sisters
The Paseo de la Palmera, in Seville, connects with the A-8032 and enters Dos Hermanas through the Avenida de Sevilla. The van ride takes about 25 minutes. In this town you can visit the Alquería del Pilar, the Alperiz Palace, La Almona building, the Gran Hipódromo de Andalucía and several religious centers.
Marchena
Drive along the A-92 and join the A-364 shortly after passing El Calvario. In just under an hour you will have reached this impressive town. Here you will live and feel the Semana Santa and Flamenco like never before. Art lovers will also enjoy the Zurbarán Museum and the Coullaut Valera Museum.
Osuna
In this town you should visit the Colegio-Universidad de la Purísima Concepción, the Colegial de Nuestra Señora de la Asunción and countless civil buildings, such as the Palacio del Marqués de la Gomera or the Cilla del Cabildo. If you want to travel to Osuna, take the A-92 highway through Seville for 87 kilometers (1 hour and 10 minutes).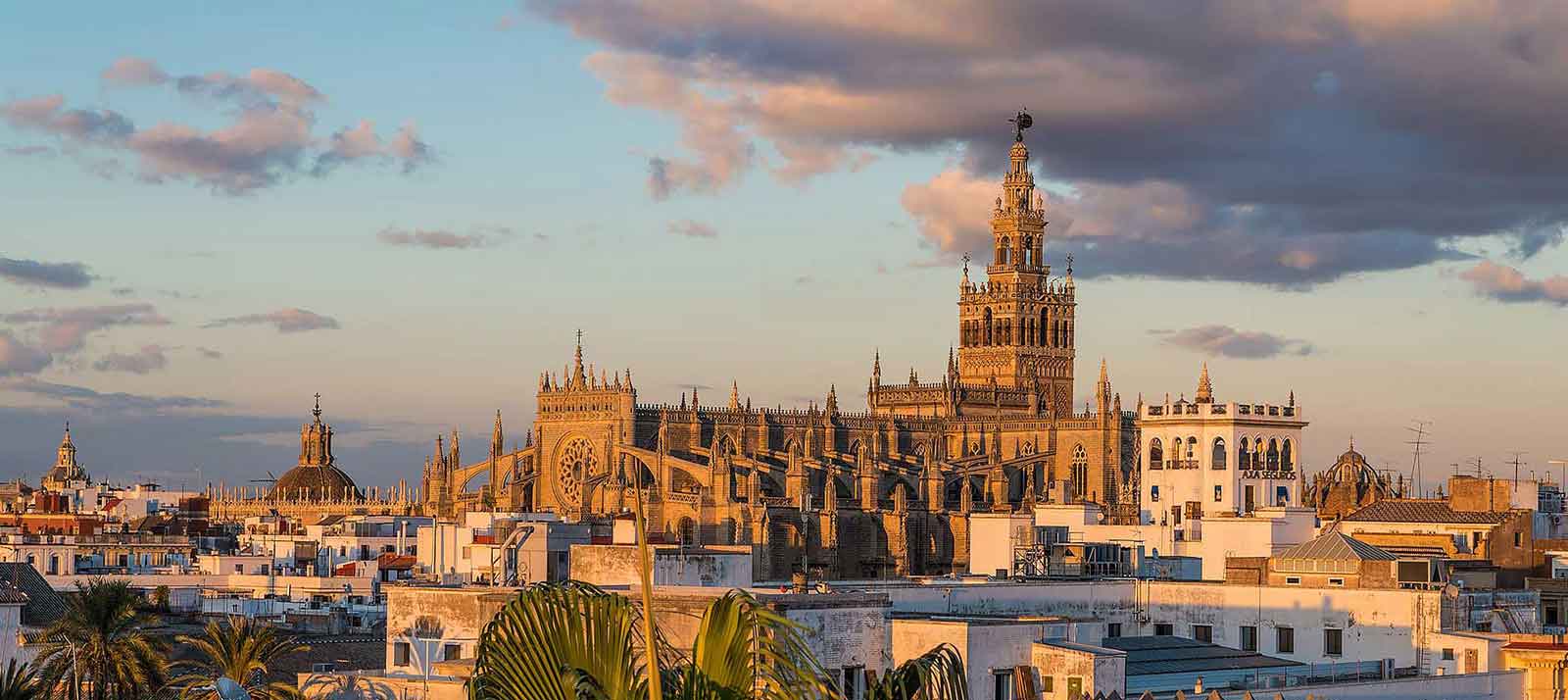 Main municipalities in the province of Seville
Arahal
Lora del Río
Alcalá de Guadaíra
Los Palacios and Villafranca
Bormujos
Mairena del Alcor
Camas
Mairena del Aljarafe
Carmona
Marchena
Coria del Río
Morón de la Frontera
Dos Hermanas
San Juan de Aznalfarache
Ecija
Seville
La Rinconada
Tomares
Lebrija
Utrera
How to get to Seville
To go to Seville by van or any other vehicle you have to do it either by freeway or by highway. The route to follow, of course, depends on the starting point and it would be a practically endless task to list them all. However, we have made a selection of the main roads that lead to the Andalusian capital:
The N-IV highway connects Seville with Madrid passing through Cordoba.
The A-92 links Seville with Granada, Costa del Sol, Baza and Puerto Lumbreras.
The V Centenario highway leads to Huelva and Portugal.
The A4 is a toll road linking Cadiz and Seville.
The N-630, better known as Vía de la Plata, passes through Mérida, Castilla y León and Asturias.
Parking our vehicle in Seville
Parking in the center of the capital of Seville can be a real odyssey and even more so with a rental van. A good parking space is the alternative to having to deal with vehicle access restrictions or areas of almost exclusive use for residents:
Escuelas Pías: Plaza Ponce de León, 11. Well-lit subway parking lot open from Monday to Sunday. The price is 20.50 euros per day.
Plaza Nueva: Calle Albareda 18. Open from Monday to Sunday. It costs 18.50 euros per day.
SABA Aparcamientos S.A: Santa Justa Station. Uncovered parking with spaces for disabled people and bicycle racks. Open from Monday to Sunday it costs 30.10 euros per day.
Camino de los Descubrimientos: Free uncovered parking. It has recharging for electric cars.
Respect the speed limits
In any trip or trip that we are going to make, we must have clear in advance the speed limits that we have to observe during the journey. This helps us to better plan our itinerary so we are going to record some traffic rules that help to improve road safety:
Urban areas: 50 km/h
Freeways and dual carriageways: 120 km/h
Highways: 100 km/h
Secondary roads: 90 km/h
Being clear about this information and abiding by it is of the utmost importance both to avoid traffic accidents and unexpected fines that can cause us an undesirable economic prejudice for both companies and individuals.
Strolling around Seville
While it is true that the roads in Seville are in good condition, as a general rule, accessing the center of the city can be a bit confusing since there is no clear route to follow. Make use of maps, road guides or GPS devices are some of the proposals we make from Furauto for our customers always reach their destination.
In addition, when we move by van in Seville we have to take into account the influx of traffic and assume that there will be sections where the traffic is slower. Do not let that discourage you! From Furauto we can assure you that users who have tested the rental vans have been more than satisfied with the results of the experience.