Valencia the city of Fallas
When you think of Valencia immediately comes to mind the image of an exquisite plate of paella or the satirical art that this city shows the world every year during the Fallas. But in Furauto we are not going to stay just there and we will make available to all Valencians and tourists the best rental vans to move freely through the streets.
In our company we are well versed in everything related to transport in vehicles of a certain size such as our vans or minivans for rent. Companies and individuals can come to our offices or visit our website to take advantage of our experience, contact us and rent your van in Valencia!
The secret of success of a move or relocation is in the choice of vehicle and with that we can help you from Furauto. We have a range of vans of different models and sizes with which you can move with your cargo around Valencia in such a fast, simple and efficient way that you will find it hard to believe that such a thing was possible. With Furauto your move will go smoothly!
Where to deliver and pick up your rental van in Valencia?
The easiest way to travel around the province and the Valencian community is to drive a Furauto rental van. Now you have the opportunity to pick up and drop off your vehicle at different points of the Valencian geography with total comfort, safety, quality and confidence:
Valencia Airport
Aldaia
AVE High Speed Train Station
Massanassa
Manises Industrial Park
Valencia
Alicante Airport
Alicante
Benidorm
Castellón de la Plana
Why visit Valencia?
Because in Valencia you can find culture, tradition, party, sun and beach. In addition to the City of Arts and Sciences, where you can't miss the Oceanogràfic, Valencia has the magnificent El Carme neighborhood, the Plaça de la Mare de Déu, the Church of Santos Juanes and the Fallas Museum.
Do you want to see a unique spectacle? The Fallas of Valencia have already obtained international recognition and at the end of 2016 have been included by UNECO in the Representative List of Intangible Cultural Heritage of Humanity.
In addition, to talk about Valencia is to refer to the beaches. The city has two urban beaches (Las Arenas beach and Malvarrosa beach) and three others located south of the Turia River (Pinedo beach, Perellonet beach and Perelló gola).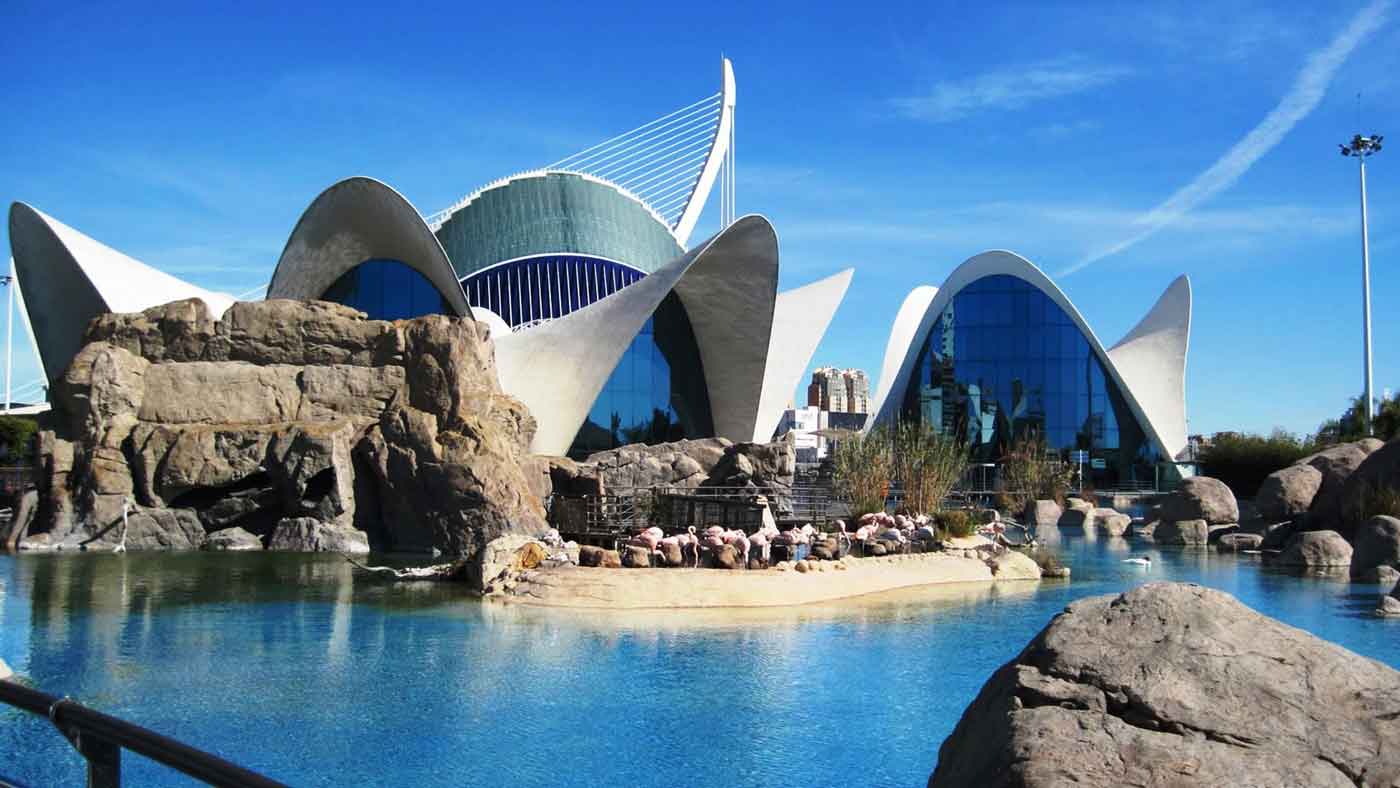 Get to know the province of Valencia
Furauto offers you the possibility of touring the province and the Valencian community thanks to its rental vans. You should know that our fleet of vehicles has been completely renovated and is constantly reviewed by the best professionals. In addition, all these vans and minivans are suitable for driving with license B or B1.
Next, we are going to see some charming towns in Valencia:
Cullera
In about 40 minutes you can reach one of the most beautiful towns in Valencia. The shortest way to travel these 45 kilometers is to take the V-31 and connect with the AP-7 freeway and then take the A-38. Once in Cullera, you can enjoy its castle, the Camino del Calvario, the Sanctuary of the Virgen del Castillo and the Torre de la Reina Mora. However, its main attraction is its thirteen beaches.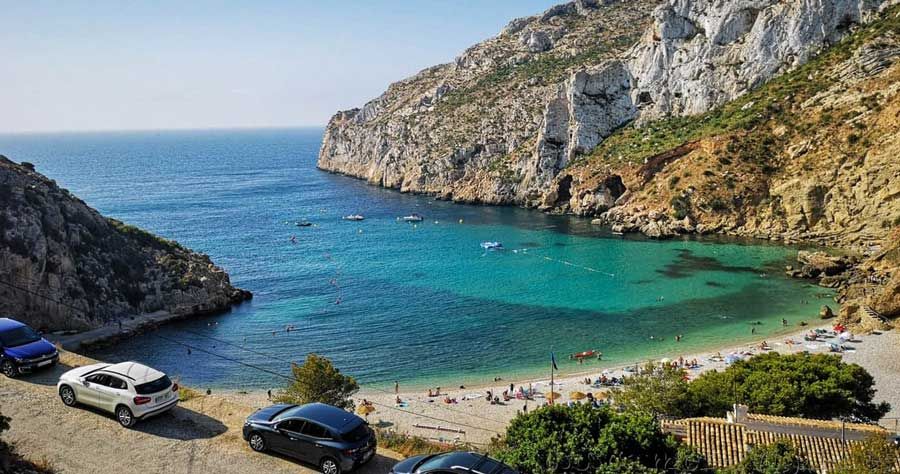 Gandía
Gandía is located approximately one hour from the capital. The fastest way to get to this town is driving on the AP-7, the toll road. In Gandía one of the biggest tourist destinations in the country awaits you. Besides party, gastronomy and beach, you will find a beautiful town center, the Alquería del Duc, the Church of Santa María, the Ducal Palace and the Castle of Bairén.
Sagunto
To reach the capital of the region of Campo de Murviedro, you must drive your rental van on the V-21 northbound and connect with the V-23 passing the town of Puçol. Besides being able to enjoy the sea in Puerto de Sagunto, this town offers an interesting heritage from Roman times.
Main municipalities in the province of Valencia
Alaquàs
Moncada
Aldaia
Oliva
Alzira
Ontinyent
Bétera
Requena
Burjassot
Sagunto
Catarroja
Sueca
Cullera
Torrent
Gandía
Valencia
Manises
Xátiva
Mislata
Xirivella
Arriving by van to Valencia
Valencia is very well connected with the rest of Spain as far as the road network of our country is concerned. This makes Furauto users can go to this city at the wheel of your rental vehicle without any problem.
Some of the most used roads to travel to Valencia are the following:
The A-3 or Autovía del Este: It joins Valencia with the territories of the center of the Peninsula. It would be the best option to go from Madrid to Valencia, for example.
The A-7: It goes from Barcelona to Valencia. If you go by this route you have to be ready to pay several tolls. It also serves to go up from Almeria or Murcia.
The A-23 or Autovía Mudéjar: Connects the North of Spain with Valencia passing through Zaragoza.
The A-35: It covers the route from Valencia to Albacete.
Vehicle rescue in Valencia
Knowing the towing services available in the city you are traveling to is quite useful. From Rentoauto we want to be sure that our customer service is not marred by a mishap on the road so we are going to include some phone numbers of interest:
Grúas Gabriel Gómez S.L: 24 hour roadside vehicle assistance located in Almussafes. Contact telephone number: 657911623.
Grúas Pascual: This company has cranes for vehicles of a certain size and for heavy machinery. Customer service number is 639636105.
Grúas Pernales: Roadside vehicle assistance located at Camino Viejo Torrente, S/N. Call 961059025.
Valencia Service Stations
On medium and long distance journeys, it is not only advisable but also an obligation that any responsible driver must comply with. For that reason we are going to indicate some of the service stations and gas stations that can be found in Valencia:
Francisco Ripoll S.L: The address is Avenida Primado Reig, 76. Telephone: 963690631.
Naves Camino De Moncada: As its name indicates, this service station is located at Camino Moncada, 85. Contact telephone number: 963461293.
Área La Torreta S.L: It is located at Vicente Sancho Tello, 25. For more information call 960716170.
Parking spaces for your van for rent in Valencia
In this section we are going to examine some Valencian parking lots. As a general rule, drivers usually prefer to park in places where it does not cost them money, but it must be recognized that paid parking lots provide a great service to carriers and individuals who approach a new and unfamiliar city.
Let's see some suitable places to leave our rental van:
Lys: The address is Calle del Pintor Martínez Cubells 5. This is a parking lot with 293 covered spaces. It is open from Monday to Sunday. The rate for a 24-hour stay is 25.60 euros.
Lauria: It is located at Calle del Almirante Roger de Lauria, 21. This covered parking lot can accommodate 520 vehicles. There is a car wash. As for height restrictions, the maximum permitted height is 2.10 meters. It is open from Monday to Sunday. Leaving the van for 24 hours costs 24 euros.
Pavasal: It is located in Avenida Barón de Cárcer next to nº 34. It is a subway parking lot with artificial lighting. Among its 374 parking spaces there are some special spaces for the disabled and for families with children. The facilities have an elevator and electric car recharging services are offered. As regards vehicle dimensions, the maximum width is 2.50 meters and the length cannot exceed 4.50 meters. It is open from Monday to Sunday. Its price for 24 hours is 16.85 euros.
Grupo AZA: It is located in Ruzafa, Calle del Genera Sanmartín. It is a subway and illuminated parking without additional services. It is open from Monday to Sunday. Leaving the van for 24 hours costs 22 euros.
Empark Aparcamientos y Servicios S.A: Parking Oeste Parcent is a subway parking lot capable of accommodating 428 vehicles. It is located in Plaça del Conde Parcent. It is open from Monday to Sunday. Its price for 24 hours is 20.30 euros.
Garaje Guimera: It is located at Calle Ángel Guimerà, 9. It is a place with covered parking spaces, some of which are reserved for motorcycles. It is open from Monday to Sunday from seven in the morning to eleven at night. It charges 2,40 per hour so it is convenient to use it only when you need to park your van for a short time.
Gran Vía: The address is Gran Vía del Marqués del Turia. It is a covered parking that opens from half past seven in the morning to ten at night. The fee for 24-hour parking is 20 euros.
Parkia: The address of this subway parking lot with 830 spaces is San Agustín, Carrer de Xàtiva. It is open all day Monday to Sunday. Its rate for a 24-hour stay is 25.75 euros. It should be noted that the maximum height of the vehicles is two meters. The most valued by users is its good location.
Valencia at the wheel of a van
The efforts of driving schools to ensure that Spaniards do not have driving habits and drive in an orderly and responsible manner have proven to be insufficient. Of course, Furauto defends the prudence and respect for the rules that guarantee our road safety. Therefore we must warn that our users value Valencia as one of the cities where driving is more difficult.
The reason for this difficulty is none other than the bad practices of some drivers when driving in the urban limits of Valencia. Things like accelerating when a traffic light is amber, not using the turn signal or incorrectly taking traffic circles are some of the situations that the unsuspecting user of our rental vans may encounter.