Discover Asturias
Asturias is much more than a place with an excellent cider. Its magnificent landscapes and its curious folklore are certainly attractive but the most interesting thing is that with Furauto you can finally move at your leisure through its streets forgetting the inconvenience of transporting goods and products.
No more excuses because renting a van with us is not complicated at all. We guarantee that all the necessary procedures will be done in the most transparent, fast and simple way, we will give you all the information you request!
In Furauto we are experts in providing the vehicle that best suits you and your needs. Now that you have paid us a visit do not hesitate to look at the models we have available.
There is no better solution to carry out your move! And what's more, this way you don't have to depend on someone to lend you a car to carry your things. From Furauto we want you to know that you can always count on our vehicles when you need them.
No matter if you want to rent one of our vans or minivans as a private individual or if you are a company with greater needs for transporting goods. Our offices are available for you and our professionals are completely reliable.
Renting a vehicle is the most desirable alternative to avoid setbacks. Make all the operations and journeys you want without stress and leave the vehicle in our hands when you finish. Can you think of an easier way to transport your things?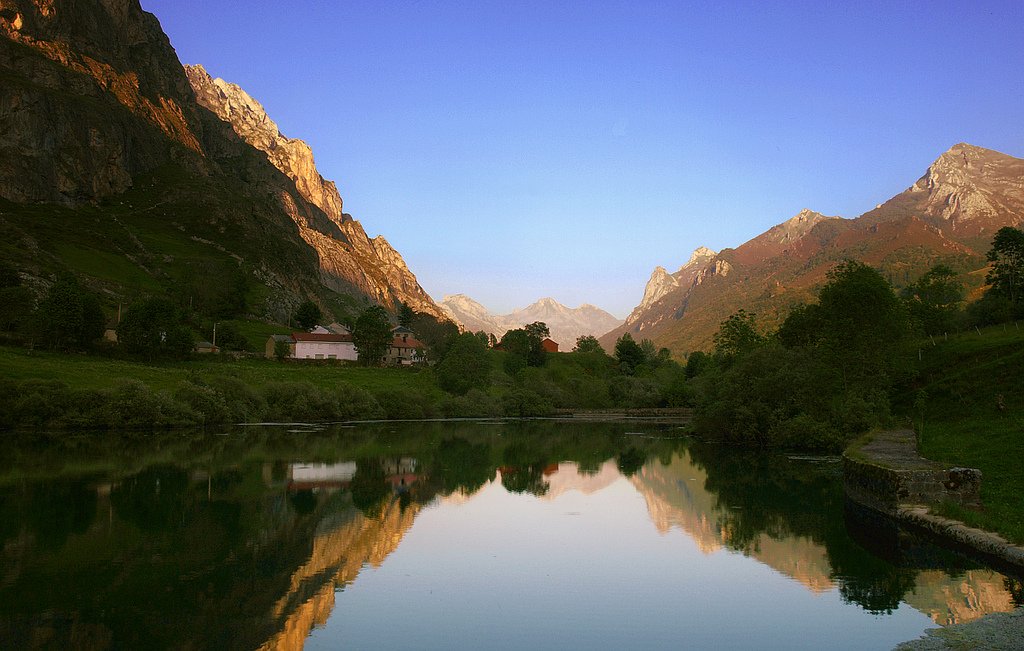 Going to Asturias by road
Planning is an essential part of any transport so from Furauto we have seen fit to offer our users a list of the most important access to Asturias:
The A-63 goes to Asturias starting from Oviedo.
The A-66 or Autovía de la Plata reaches Asturias from the plateau through a toll road.
The A-8 or Autovía del Cantábrico connects Asturias from west to east.
The AS-I or Mining Highway connects Mieres with Gijón.
The N-630 allows to reach Asturias from the plateau passing through the Pajares pass.
The N-634 connects Asturias from West to East.
Where to park your van in Asturias ?
Let's go with the eternal question of where to leave our van. When visiting a city for the first time, whether for business or pleasure, knowing where to go is essential to avoid spending a long time driving and driving around unnecessarily.
A parking service that inspires confidence and tranquility is all that is needed so that the question of parking does not become a real nightmare and prevent us from successfully moving or transporting products or goods.
Alto del Praviano Restaurant Car Park: This parking lot is located in Soto del Barco. The address is Carretera Nacional 632, s/n. It is very close to the Airport and its price is affordable since it costs 3 euros per day.
Aparcamientos Avilés is a Low Cost service so it is especially attractive when you go by van. The address is N-643 Carretera Aeropuerto33459, Soto del Barco. The price is 5.90 euros per day.
Why move around Asturias in a rental van?
Although the traffic in this city can be dense sometimes driving is not a problem at all. Independence, freedom of choice when taking one route or another and easy planning of itineraries are the main reasons to move around Asturias in a van.
Public transport imposes certain space limitations when you need to store moving boxes or customer orders - don't let logistical issues prevent you from having a new apartment or opening up interesting avenues of business!
Road communications are the past, present and future of transportation companies. Don't miss the opportunity to make new contacts or for your product to reach even further, all you need is a rental van to make everything go smoothly!
If you drive in Asturias pay attention to...
The weather: It is well known that it rains frequently in Asturias. Therefore, your trip as well as the process of loading and unloading your van can get a little complicated if the rain comes when you did not count on it.
The route: Plan your itinerary carefully and try not to deviate. If you drive by intuition or are not sure of the road you have taken, you will not reach your destination. A map is the best resource on long journeys and if you are moving around town you can always ask the locals.