In Furauto we work every day so you can drive the best rental car during your stay in Seville. Pick up and drop off your car at Seville-San Pablo Airport or at any of our offices in an easy and economical way.
Welcome to Seville, the land of art, beauty, flamenco and salero. In this city, capital of Andalusia, you will surely find everything you were looking for. And, so that nothing fails you, in Furauto we offer you the best rental cars and a practical guide with which you can feel like a true Sevillian.
Get to know Seville and Seville-San Pablo Airport
The capital of Andalusia is also its most populous city and the fourth most populous city in Spain, after Madrid, Barcelona and Valencia. These 700,000 Sevillians also have the luxury of being able to live in the city with the largest old town in Spain and in the only inland municipality with a seaport, since the Guadalquivir River is navigable from Sanlúcar de Barrameda to the capital.
Seville-San Pablo Airport is located about 10 kilometers from the city center and is one of the most profitable and busiest airports in Spain. The terminal was designed by Rafael Moneo with Sevillian and Andalusian motifs.
Where can I pick up and drop off my car?
Seville-San Pablo Airport is the ideal place to pick up and drop off your Furauto rental car if you travel to Seville by plane. If you prefer to choose the Santa Justa station, more central locations in the city or other municipalities of Seville, enter our search engine and click on the option you prefer.
How to get to Seville-San Pablo Airport
The Seville Airport Express Urban Transport line connects the bus station, located in Plaza de Armas, with the airport, stopping at Paseo Colón, Avenida de Carlos V, San Bernardo, Luis de Morales, Santa Justa Station and Kansas City.
Cabs have a single rate for people who want to travel from the airport to the city and vice versa. They can also charge extra for luggage, night or weekend trips, or for leaving Santa Justa.
Seville airport is connected to the city via the A-4 E-5 highway. In the direction of Cordoba-Madrid you should take exit 533 or 532 if you are traveling from Cordoba to Seville.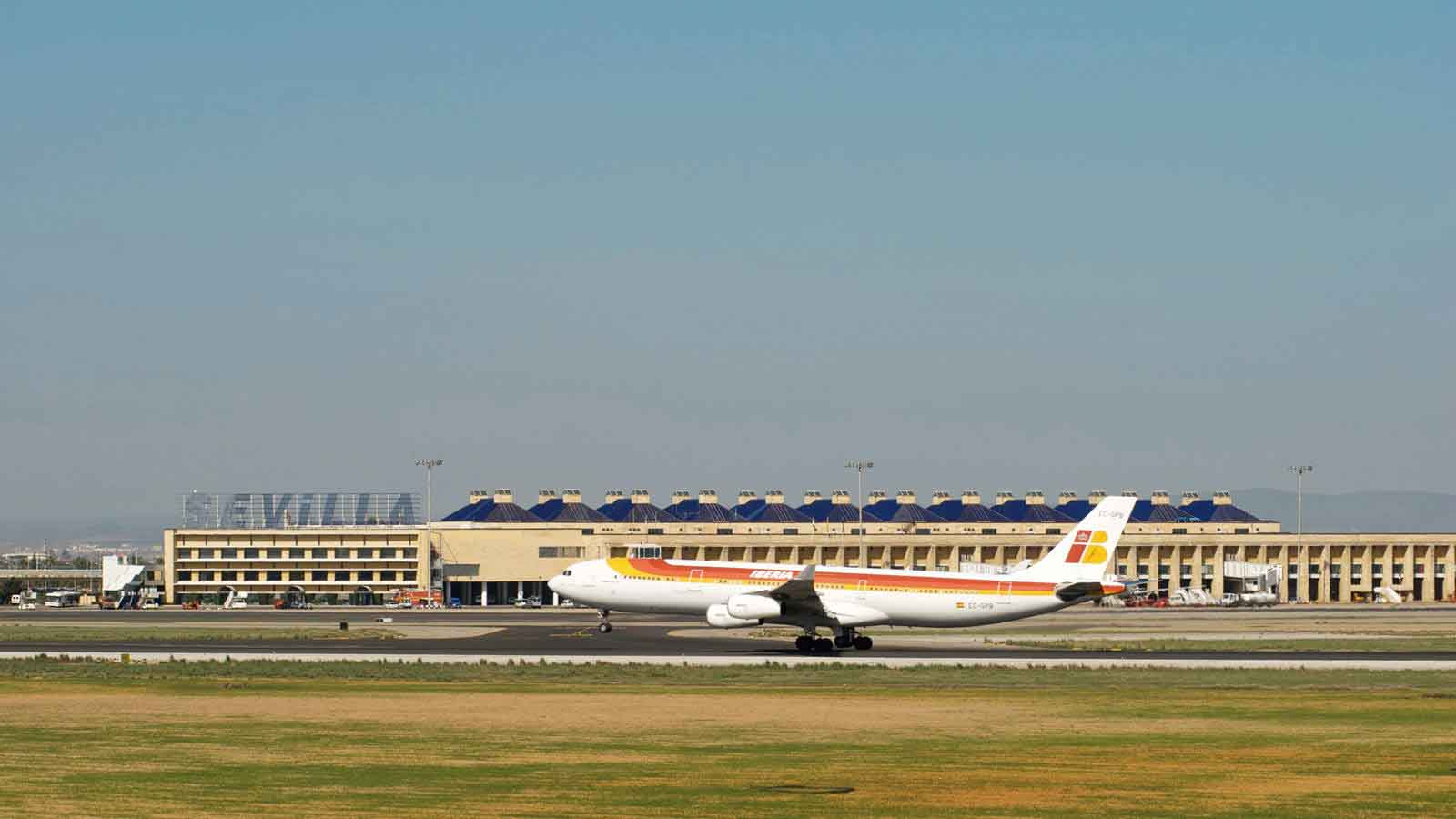 Tolls to take into account
The AP-4 or Autopista del Sur starts in Seville at Dos Hermanas and ends at the N-443 in Cadiz. This road runs parallel to the free road N-IV.
Parking at Sevilla-San Pablo Airport
Seville-San Pablo Airport has several parking lots. The short and medium distance parking is located 3 minutes from the terminal and is perfect for stays of less than a week. The second is located 6 minutes from the terminal and is an outdoor area with covered spaces, ideal if you plan to leave your car for more than six days. It also has a Valet Parking Service, although for its use it is essential to make a reservation in advance.
Tourism in the Seville-San Pablo Airport: what you can not miss
You won't be able to do much sightseeing near the airport, but, luckily, you have a rental car that can take you everywhere. For starters, don't miss the Top 10 with the best places to visit in the area.
Seville Cathedral: It is the third largest in the world and has a spectacular complex formed by the courtyard of the Orange Trees and the Giralda, its emblematic tower.
The Real Alcázar: A palatial complex from the High Middle Ages that embraces many different cultures and styles. It was declared a World Heritage Site by UNESCO in 1987 along with the Cathedral and the Archivo de Indias.
Archivo General de Indias: Built in 1785 at the request of King Carlos III, it preserves some 43,000 documents and more than 8,000 maps and drawings.
Plaza de España: It is the largest building of Andalusian regionalist architecture and was built for the Ibero-American Exposition of 1929. Don't leave without having your picture taken on your city bench.
Maria Luisa Park: The most famous garden in Seville was inaugurated on April 18, 1914 and declared of Cultural Interest in 1983.
Torre del Oro: It was part of the walls that defended the Alcazar and today is one of the most emblematic symbols of the city.
Alcalá de Guadaira: Located in the region of Los Alcores, in this municipality you should visit its castle, the banks of the Guadaíra River and its fortified mills.
El Viso del Alcor: This town belongs to the region of Los Alcores and the Campiña de Carmona. Do not miss its religious centers, the Town Hall Square, the Parque de la Muela and the Piedra del Gallo.
Carmona: Beautiful town that housed a Roman necropolis. You can travel to other times visiting the Roman Bridge and Amphitheater and the Via Augusta. It is also worth stopping at the Teatro Cerezo and its religious buildings.
Dos Hermanas: A town located in the metropolitan area of Seville and where you can find a great civil and religious architectural heritage.
Get to know the Province of Seville by Car
Drive your rental car all over Seville until you reach Utrera, Marchena, Osuna, Estepa, Ecija, Lebrija or Santiponce. If you are traveling with children, you will have to visit Isla Magica, the most important theme park in Andalusia.