Booking a cheap car rental in Granada is no longer a problem thanks to Furauto. Quickly, easily and economically, you can pick up and deliver your vehicle at any of our offices.
Visit Granada with your rental car
Welcome to Granada, a city that will allow you to enjoy the best cultural and gastronomic offer. You can also learn about its past and traditions and enjoy its music, dances, processions and fairs.
The more than 900,000 inhabitants of Granada have the luxury of living in a privileged area. Snows and beautiful winter landscapes mingle with the sun, the Arab culture and the scent of orange blossom. Not forgetting, of course, the Alhambra. This architectural ensemble is unique in the world, so it is not surprising that it holds the title of the most visited Spanish monument by tourists.
Granada presents itself to visitors at the foot of the Sierra Nevada and 40 minutes from the Costa Tropical. Capital of the Zirí, Nasrid and Castilian Kingdoms, it is a beautiful and picturesque city. According to legend, its name comes from Granata, the daughter of Noah or Hercules.
In short, here you can have fun with the most impressive snows and practice your favorite sports or relax on a beach or tapas with your friends. Granada has it all. And as in Furauto we want you to make the most of your stay moving freely we offer the best rental cars in Granada at an unbeatable price.
Just enter our web comparator and we will show you a wide selection of cheap car rentals in Granada so you only have to choose the model you like.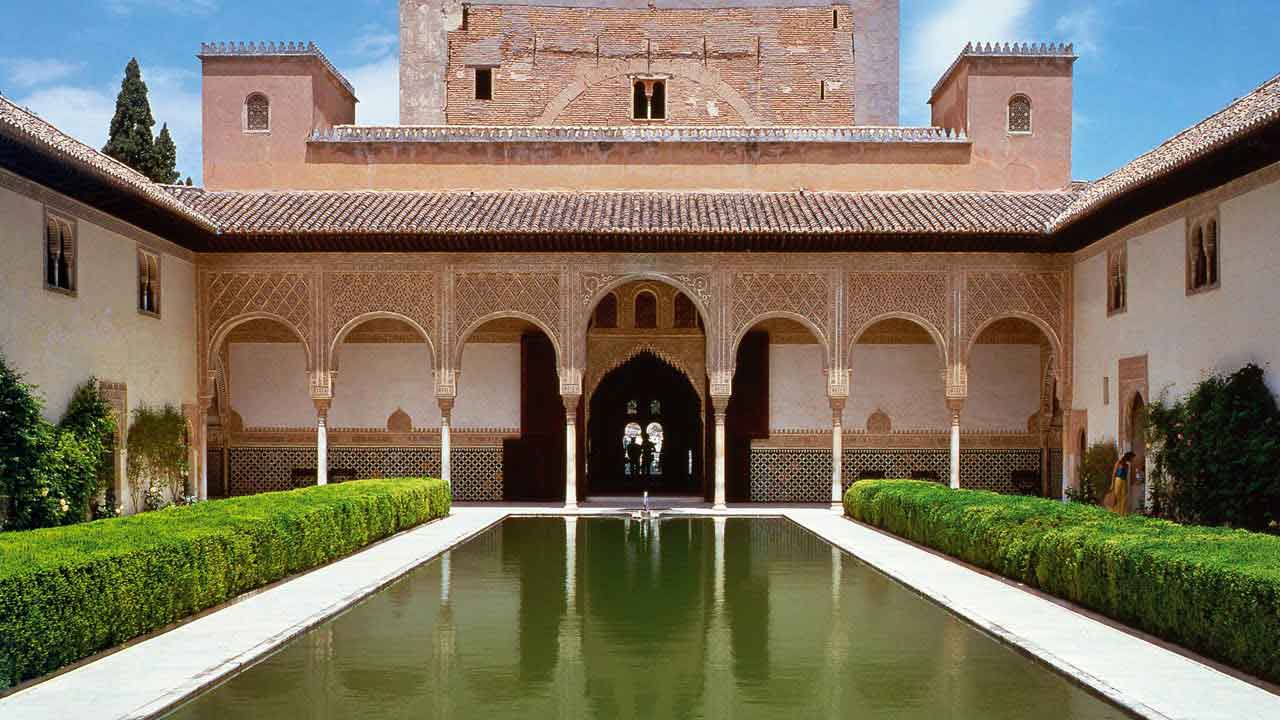 How to get to Granada
Access to this city is very simple and varied, as it has a wide network of buses and trains. The airport of Granada receives flights from several Spanish cities, although there are still very few international flights.
If you want to travel to Granada with your rental car you should know that it is possible to arrive from Madrid and the Costa del Sol by the A44 / E902. From Cordoba you will access by the N-432 and from Almeria by the N-323 or the A-92.
Where can I pick up and drop off my rental car in Granada?
You can pick up and drop off your rental car at the Granada train station as well as at other strategic points of the city such as the airport, for example. Check our search engine to find the place that best suits your trip.
How much does it cost to rent a car in Granada with Furauto?
The price of a car rental in Granada depends on several factors such as the time of year, the number of days you will need your car or the characteristics of the model you choose.
However, using Furauto's online comparator you will find a cheap rental car that fits your needs. All you have to do is fill in a short form to make the test. We are sure that our service will convince you.
Parking your rental car in Granada
The first thing you should know if you are going to park your rental car in Granada is that currently, streets and areas of tourist interest are closed to private traffic. It will be impossible to access Gran Vía, Recogidas, Plaza Nueva, Reyes Católicos, Elvira and San Matías. Likewise, the Albaycin and Sacromonte neighborhoods will be closed to private traffic.
Our advice is to leave your car in a public parking lot or try to park outside the center. To return to the tourist area, you will have to take a city bus to move around the city.
Discovering Granada with your rental car
You will need several days to get to know everything this city has to offer. Here, to start with, we show you the Top 10 places and events you can visit with your rental car in Granada:
The Alhambra and the Generalife: The residence of the Nasrid sultans is one of the most impressive monuments in the world. Get your ticket in advance to not miss the jewel of Andalusia.
Cathedral and Royal Chapel: The transition between Gothic and Renaissance styles is reflected in this exceptional architectural ensemble that houses the tomb of the Catholic Monarchs. You can buy your ticket at the door.
El Bañuelo: 11th century Arab baths located at the very foot of the Alhambra. Admission is free.
Carrera del Darro, Paseo de los Tristes and Plaza Nueva: An ideal place to stroll, enjoy the views and have some tapas.
La Alcaicería: The old souk or Arab market will allow you to do all your shopping in a unique atmosphere.
Albaycín: Narrow streets, small houses, cisterns and Muslim atmosphere. An unforgettable experience that will be completed with the views from the Mirador de San Nicolas.
Sacromonte: Its caves, art and flamenco make this neighborhood a very special place.
Show: You can enjoy a typical flamenco music and dance show in the two previous neighborhoods. In some places, dinner is included with the show. However, keep in mind that most of them are intended for foreign audiences.
Going out for tapas: You should not leave the city until you have enjoyed one of Granada's greatest traditions.
Arab baths: People over six years old can relax with a massage, a bath or an aromatherapy service in the Aljibe de San Miguel.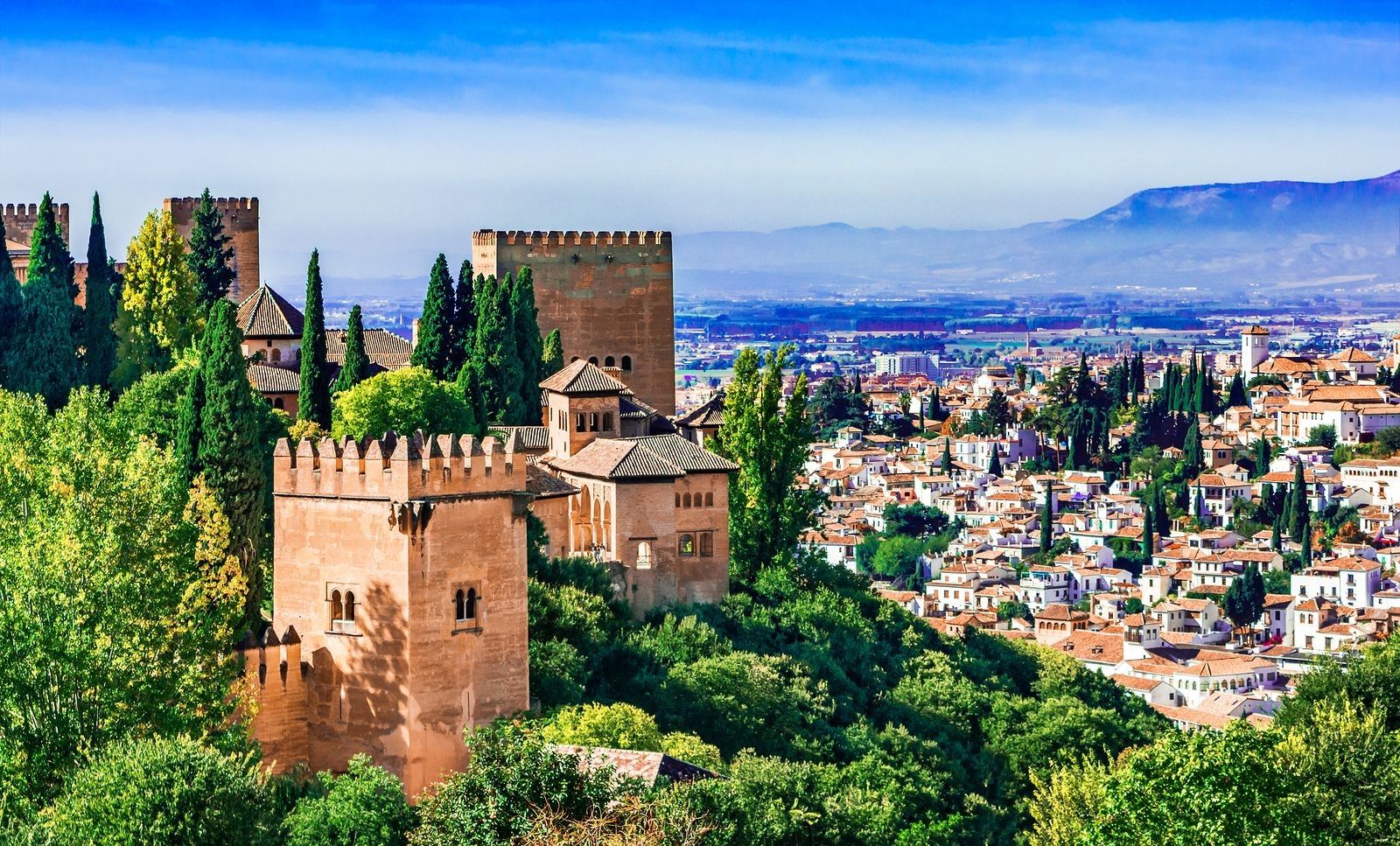 Get to know the Province of Granada by car
It will be worth touring the province to see some of the most charming places in Spain. Visit Sierra Nevada, the Alpujarras or the Tropical Coast and discover small towns like Nívar, Montefrío, Orce, Lugros, Riofrío, Guadix and Baza.