Van rental in Algeciras
Although Algeciras is best known as a center of maritime traffic for its privileged position between two continents go to the city by road in one of the vehicles of Furauto is an option to consider both for practical and economic reasons.
A rental van is ideal if you only need to move occasionally either because of a move or because you have to meet the orders of a customer. Not settling for your vehicle and looking for the option that best suits your needs for transporting objects and products is the wisest decision you can make.
You don't have to worry about anything at all. In Furauto we already do it for you. In our offices you will find reliable professionals who will advise you in a personalized way to choose the vehicle you really want from the wide selection of models that we have prepared for you and the rest of our customers.
In Furauto we have a many different kinds of commercial vehicles and cargo. And, of course, we could not miss our competitive offers for companies and individuals who decide to rent your van long term. We have a monthly rental from 20 euros per day of the most interesting.
Check our website from anywhere and whenever you want. The van you are really looking for is just a click away. If you are still not sure what to do you can always contact us and one of our agents will take care of the paperwork for you to rent your vehicle in the shortest time possible. We are waiting to help you!
Going by van to Algeciras
For some people traveling by car or van to Algeciras is quite complicated. However, in Furauto we know that it does not have to be that way if one is first informed of the route you have to follow.
Below we will provide an overview of the access roads to this city to avoid frustration and unnecessary detours. We are happy to help you in your journey by doing our bit!
Route from Seville: If your starting point is the capital of Seville you have to drive on the A-4 towards Cadiz. Here you will have to pay a toll so keep your wallet ready, although it is not too expensive.
At the height of Jerez will have to follow the A-381 that reaches the municipality of Los Barrios. Once there, following the traffic signs to Algeciras is very easy as you only have to drive about ten kilometers and they are well signposted.
Route from Madrid: Although obviously you can join this itinerary from any other of its points in this occasion we are going to take the capital of Spain as a reference to get to Algeciras.
The first thing to do is to take the A-4 until you reach Bailén. Then, take the A-44 towards Motril and before arriving in Granada take the A-92 towards Seville and Malaga for less than thirty kilometers. Going along the A-92M towards Malaga we will end up linking with the A-7 which will now take us to Algeciras.
It is important to note that there are three tolls in Marbella, Fuengirola and Estepona.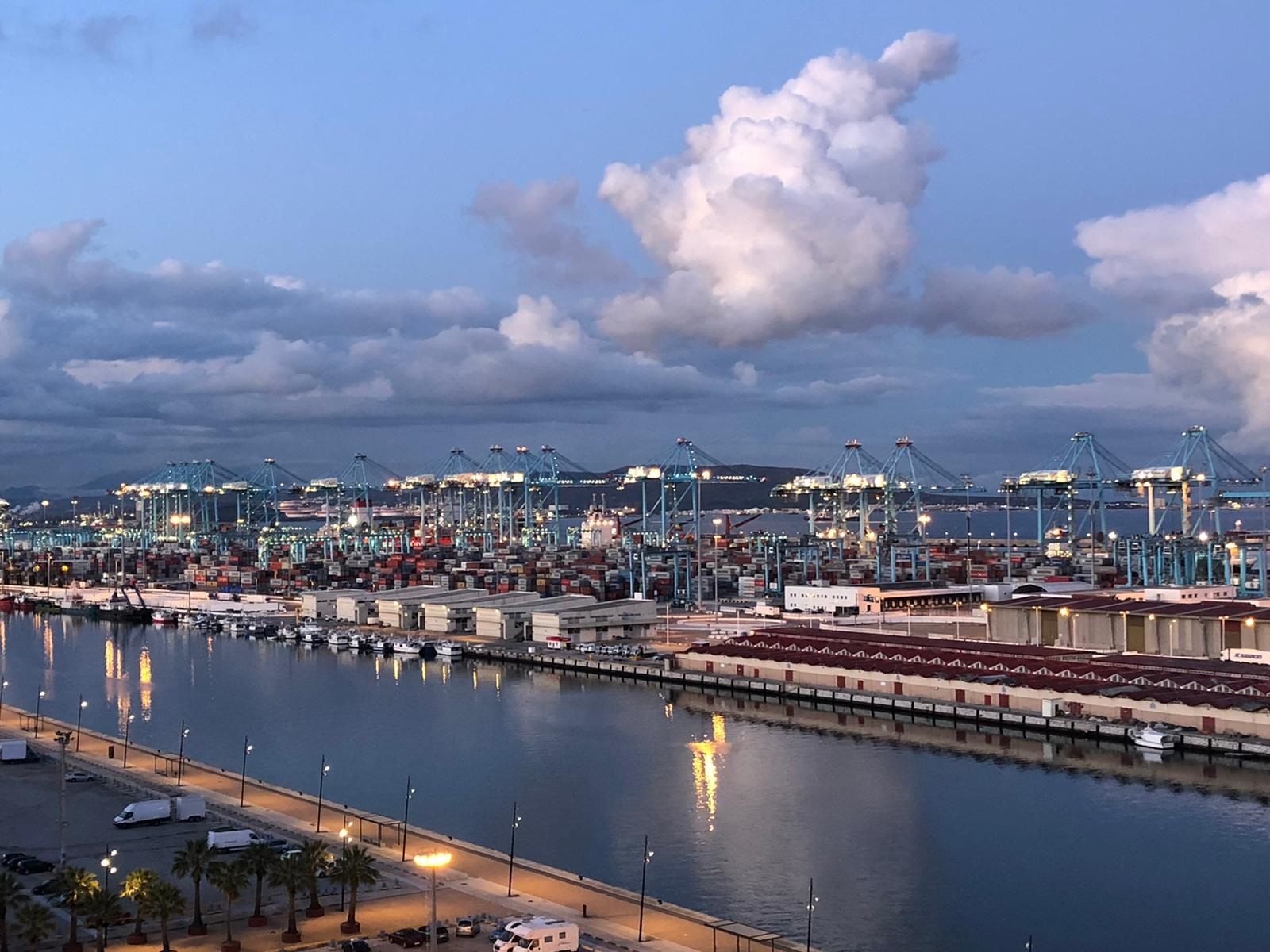 Where to leave the car in Algeciras
From Furauto want to make sure that parking does not become an ordeal for users of our vehicles. For this reason, we are going to include in this page some of the paid parking lots that can be found in Algeciras. Do not stress because another driver has just taken the only free space near the street where you have to go is priceless!
Interparking Hispania S.A: It is located in the Plaza de Andalucía, Avenida de Blas Infante. Its main attraction is that it is close to the administrative center of the city and some stores. It has an elevator and parking spaces for the disabled. Its price for 24 hours is 14.90 euros.
Parking Verboom: It is located on Avenida del Carmen, a very central point of the city. What users value most is the spaciousness of its parking spaces and the ease of access. It is open from Monday to Sunday and its price for eight hours is two euros.
Continental Parking: It is located in the Muelle de la Galera and is especially useful for those who have in mind a more or less long stay. It has extra large parking spaces, elevator, spaces for the disabled and recharging for electric cars, among other things. Its price for 24 hours is 18.75 euros.
El Carmen: The address is Calle Patriarca Doctor Don Ramón Pérez Rodríguez, 42. These parking spaces are partially covered but have lighting. Its price for 24 hours is 12 euros.
Do not hesitate and move around Algeciras in one of Furauto's rental vehicles. You have already seen that accessing the city and driving around carrying your things or those of your clients is fast and efficient. Using a rental vehicle is synonymous with comfort, do it now!