From Furauto we want you to find the rental car in Huesca that best suits your trip at an affordable price. Making your reservation is very simple and you can pick up and deliver your vehicle wherever you choose thanks to our extensive system of offices in the province of Huesca.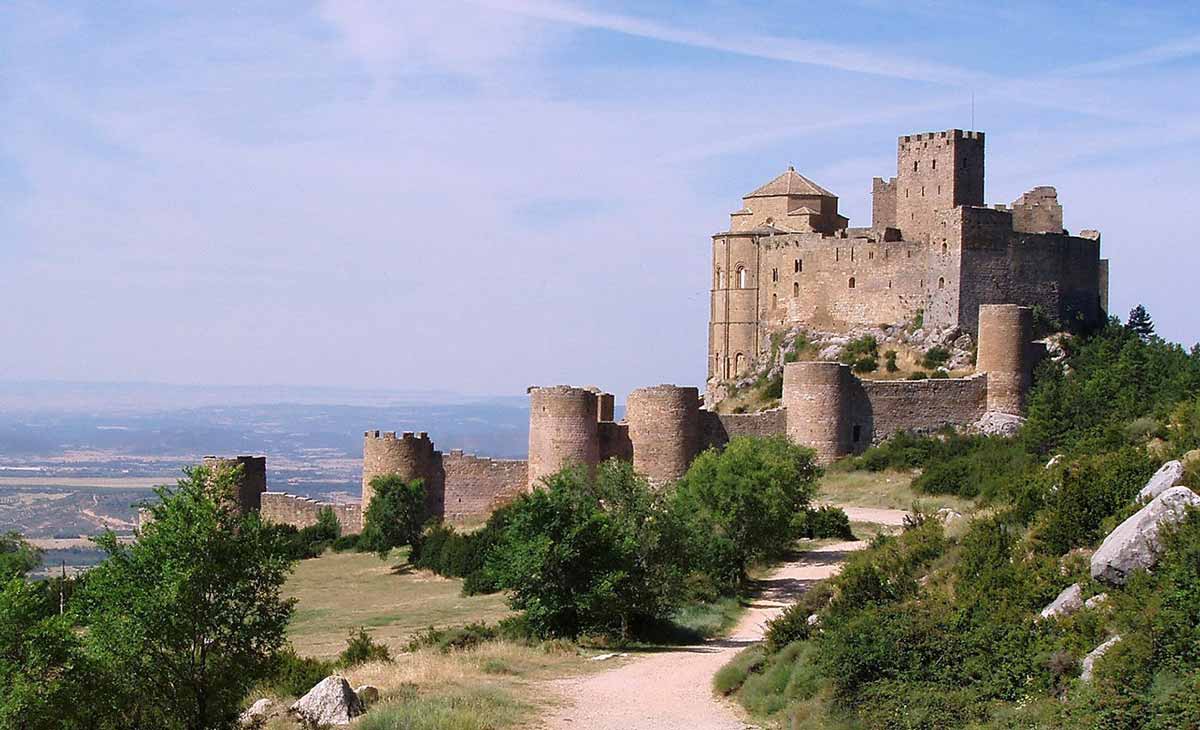 Discover Huesca with your rental car
Welcome to Huesca. We are at the gateway to the Aragonese Pyrenees so this is an excellent starting point to enjoy all its tourist and gastronomic offer. And if you need a means of transport to make your trip more comfortable remember that in Furauto we have extensive experience offering our customers the most modern vehicles at an affordable price.
The capital of the province of Huesca is inhabited by about 60,000 people. Huesca's history begins with the Iberians, who called it Bolskan. It later became a Roman colony and later became one of the northernmost cities conquered by the Muslims. Huesca is an amalgam of cultures. It was once part of the Crown of Aragon and every year it celebrates its festivities in August in honor of San Lorenzo.
Did you know that Huesca is the city with the most Michelin stars per inhabitant in Spain? If you come here you can't miss the opportunity to savor the cuisine of restaurants like Lillas Pastia, Las Torres, Tatau or El Origen. It will be a culinary revelation.
In short, whether you visit Huesca for the many attractions of the town as if you are going to its business area specializing in the service sector and logistics, you will surely be interested in having a car rental service in Huesca at your disposal. In Furauto we will be happy to assist you!
Where can I pick up and drop off my rental car in Huesca?
With Furauto you can pick up and drop off your rental car in Huesca in the stations and strategic points of the city as well as in other municipalities of the province. Just enter our website and use our online comparator to make your reservation in a few minutes at an unbeatable price.
What insurance does my rental car have when I book with Furauto?
In our car rental company we bet on your peace of mind. Booking your car rental in Huesca with Furauto you will have a fully comprehensive insurance. Check the rental conditions for more information. If you have any doubts, contact us directly.
How to get to Huesca
If you are going to move by road with your rental car you will be interested to know that Huesca is connected to the other two provincial capitals of Aragon, Zaragoza and Teruel through the Mudejar highway (A-23).
Likewise, Huesca also communicates with the provincial capitals that border the town. That is to say, you can reach Pamplona through the national road N-240 and Lérida through the A-22.
Parking your rental car in Huesca
Parking your rental car in the historic center of Huesca can be a bit difficult. In addition, there are blue zones that you can check here.
Sightseeing in Huesca with your rental car
In Furauto we want to help you plan some excursions you can do with your rental car in Huesca. Check out this Top 10 of the must-see places you should visit:
1- Huesca Cathedral: Completed in the 17th century, the Cathedral of Huesca is a mixture of styles. A visit to the tower is highly recommended.
2- Basilica of San Lorenzo: highlights its facade in the form of a grill, the altarpiece and the bust of the patron saint.
3- Huesca City Hall: one of the best examples of the Aragonese Renaissance of the 16th century.
4- The Casino: Yes, they do play, the Casino of Huesca is one of the most important buildings of modernism in Spain.
5- San Miguel Convent: next to the Isuela River, this building is a clear example of the transition from Romanesque to Gothic.
6- San Pedro el Viejo: The church and cloisters of San Pedro is a jewel of the Aragonese Romanesque, located in the historic center of Huesca.
7- Montearagón Castle: It was founded in 1085 by Sancho Ramírez. It was from here that the reconquest of Huesca began. It is located on the outskirts of the city.
8- The Planetarium: in the Walqa logistics center on the outskirts of the city you can see this planetarium with very entertaining exhibitions for children. Highly recommended.
9- Provincial Museum of Huesca: where you can find paintings by Goya and other Aragonese artists.
10- Diocesan Museum: important for the amount of Christian works it houses.
Get to know the Province of Huesca by car
Keep in mind that in Furauto we have a network of offices throughout Spain. Therefore, not only will you have the option to book your rental car in Huesca city but you can also pick up or drop off your rental car in Jaca. The Rapitan Fort, the International Station of Canfranc or the Cathedral of San Pedro are some of the points of interest in the area.
Of course, you can also choose to go up to the Pyrenees and have a great time in the ski resorts of Formigal, Candachú or Panticosa.
In case you pick up your rental car in Huesca city you should know that if you drive about 30 minutes you will reach the Sierra de Guara which is the perfect setting for canyoning. And from there you can move to the beautiful village of Alquézar, and south to Almudévar, where you should buy its typical dessert, the "trenza". To leave there without this sweet is a sin.